NTL GIRLS BASKETBALL: COWANESQUE VALLEY DROPS CLOSE GAME TO WYALUSING
(2022-01-26)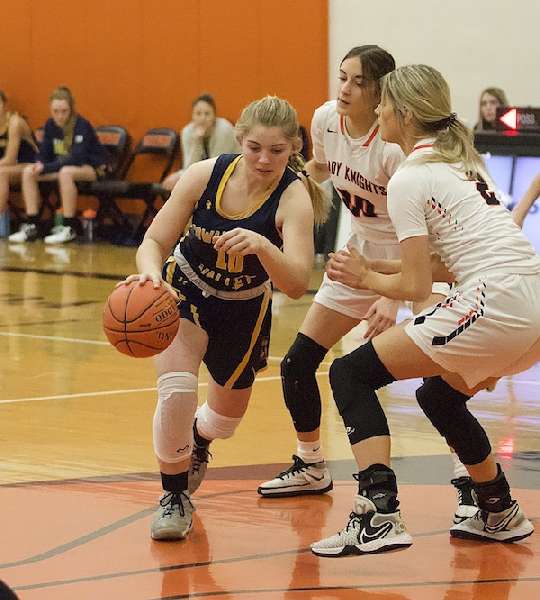 Northern Tier West Sports Report
WESTFIELD — A big Wyalusing second quarter doomed Cowanesque Valley as the Rams would use the eight-point advantage to go on and edge the Lady Indians 45-41 in NTL girls crossover play Wednesday.
The Lady Indians took a 9-5 lead into the second quarter, where Wyalusing would use a 17-9 advantage to take a 22-18 lead into the locker rooms.
The Rams extended their lead by one in the third quarter and, up 32-27, kept pace with CV in the fourth quarter to secure the 45-41 win.
Ashley Woodring led CV with 16 points, while Paisley Nudd added 15 points. Ella Churchill scored eight points and Kyra Daley rounded out the Lady Indians scoring with two points.
Cowanesque Valley falls to 1-11 on the season. They are scheduled to visit Athens on Friday.