NTL BASEBALL: NORTH PENN-MANSFIELD FALLS TO VISITING TROJANS
(2023-05-12)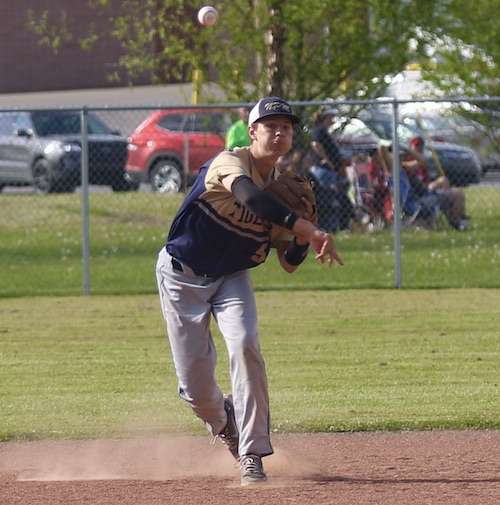 Northern Tier West Sports Report
MANSFIELD — The Tigers pulled to within a run of Troy after four innings but the Trojans scored the game's final 10 runs to beat North Penn-Mansfield 16-5 in NTL-I baseball action Friday.
Down 6-2 in the fourth, NPM used singles by Kohen Lehman and Karson Dominick, an RBI groundout by Cade Kurzejewski and a two-RBI double by Alex Davis to pull to within one at 6-5.
Troy scored three runs in the fifth inning and seven in the sixth to end the game early.
Davis had two base hits, including the double, and Derek Litzelman also had two hits, while each had an RBI and scored a run.
Kurzejewski had a hit and an RBI, Cooper Shaw had a hit and Lehman, Hermansen and Dominick each had a hit and scored a run.
Litzelman started and went four innings, allowing nine runs (7 earned) on eight hits and five walks. Dominick threw the final two innings, giving up seven runs (6 earned) on seven hits and two walks with a strikeout.
The Tigers drop to 8-9 overall on the season with the loss with three games left, including a double-header with Athens on Tuesday and NPM's final regular-season game with Campbell-Savona on Thursday.
PHOTOS: Lance Larcom