NTL SOFTBALL: NORTH PENN-LIBERTY 10-RUNS SAYRE
(2023-05-15)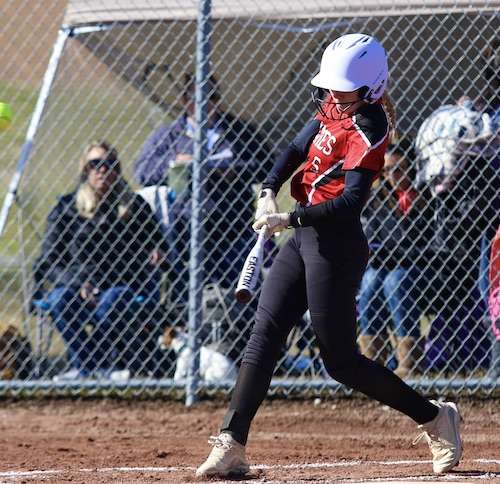 Northern Tier West Sports Report
SAYRE — North Penn-Liberty had 12 base hits and Haley Litzelman threw a five-inning shutout as the Lady Mounties beat the host Lady Redskins 12-0 here Monday.
Litzelman walked three, gave up two hits and struck out 10 Sayre batters in the game.
After a scoreless first inning, NP-Liberty scored three runs in the second inning, five in the third and four in the fourth.
Payton Chapel had three base hits for NPL, including a double, and had two RBI and scored three runs. Mackenzi Tice, Addie Smith and Megan Spohn each had a pair of hits, and Spohn had three RBI and scored twice, Smith scored twice and Tice had an RBI.
McKenna Lightner, Peyton Harer and Alexia Kshir each had a hit, and Lightner had an RBI and scored two runs, Kshir had an RBI and Marissa Griess had an RBI and a run scored.
North Penn-Liberty, now 17-0-1 on the season, is scheduled to visit Athens on Tuesday.