HIGH SCHOOL BASEBALL: TIGERS DROP NON-LEAGUE CONTEST AT CAMPELL-SAVONA
(2023-05-15)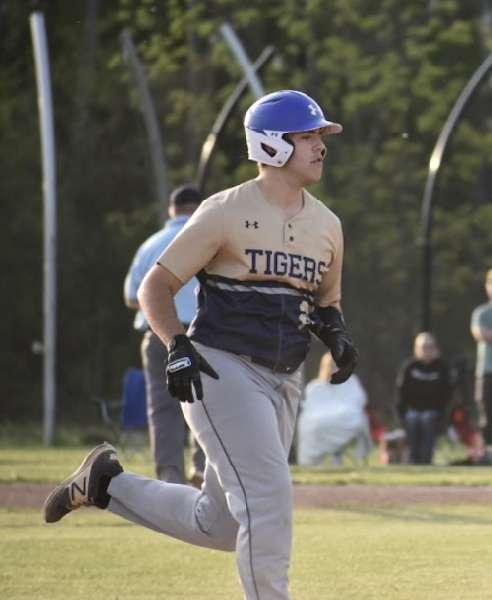 Northern Tier West Sports Report
CAMPBELL, NY — North Penn-Mansfield took a short-lived lead with a three-run third inning here Monday, as the host Campbell-Savona Panthers came back and edged the Tigers 6-5.
NP-Mansfield scored first, as Alex Davis singled to lead off the game and Cooper Shaw would sacrifice him home for a 1-0 lead. Campbell-Savona scored three runs in the bottom of the first and the Tigers pulled to within one run on a Cade Kurzejewski solo home run in the second inning.
Davis doubled in the third inning and scored on a Derek Litzelman base hit before Kohen Lehman gave the Tigers a 5-3 lead with a two-run home run.
The Panthers tied the game back up with two runs in the bottom of the third, then scored in the fifth to provide the final.
Lehman went all six innings for NPM on the mound, allowing six runs (2 earned) on seven hits and no walks with four strikeouts.
Kurzejewski had a home run, an RBI and scored a run, Lehman had a home run, two RBI and scored a run and Davis had a double and two singles and scored twice.
Litzelman, Riley Oakes and Ryan Naylor each had a base hit, Litzelman had an RBI and scored a run and Shaw had an RBI.
North Penn-Mansfield falls to 8-10 overall on the season with the loss and will have to beat Athens in both ends of their double-header with the 16-1 Wildcats on Tuesday in order to qualify for the District 4 playoffs.
PHOTOS: Melissa Lehman