NTL SOFTBALL: LADY HORNETS TOPPED BY WYALUSING
(2023-05-16)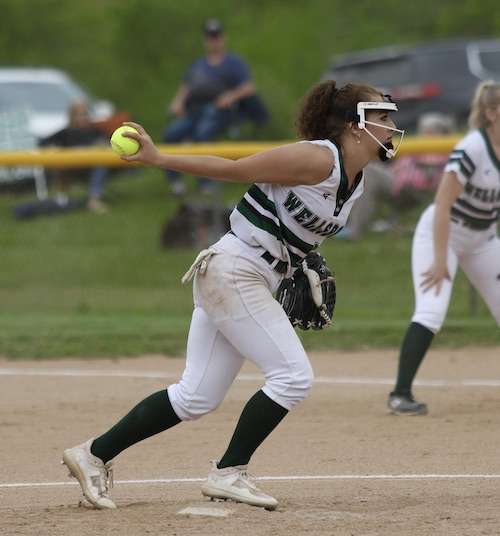 Northern Tier West Sports Report
WELLSBORO — Wyalusing jumped out to a 9-0 lead over the host Lady Hornets here Tuesday and cruised to a 16-6 win over Wellsboro in NTL-I softball action.
The Lady Rams scored two first-inning runs and took a 9-0 lead in the second. Wellsboro scored one run in the bottom of the second, followed by three Wyalusing runs in the third, five Hornet runs in the bottom of the third and two runs in each of the fourth and fifth innings by the Lady Rams.
Rylie Boyce, Molly Ingerick and Carolyn Warner each had two hits. Boyce had a triple, two RBI and one run scored, Warner had a double and Ingerick had an RBI and two runs scored.
Maddi Bordas, Jordyn Abernathy and Mariah Borden each had a base hit, while Borden added two RBI and Bordas, Abernathy and Abby Owlett each scored a run.
Boyce would get tagged with the loss, pitching three and a third innings and allowing 14 runs (8 earned) on nine hits and seven walks with one strikeout. Borden threw an inning and two-thirds, giving up two runs on four hits and a walk.
Wellsboro (2-15) has three games remaining .. Wednesday against Coudersport, Thursday at Sayre and Friday against South Williamsport.
PHOTOS: Lance Larcom