HIGH SCHOOL BASEBALL: COWANESQUE VALLEY WALKS OFF SEASON FINALE
(2023-05-17)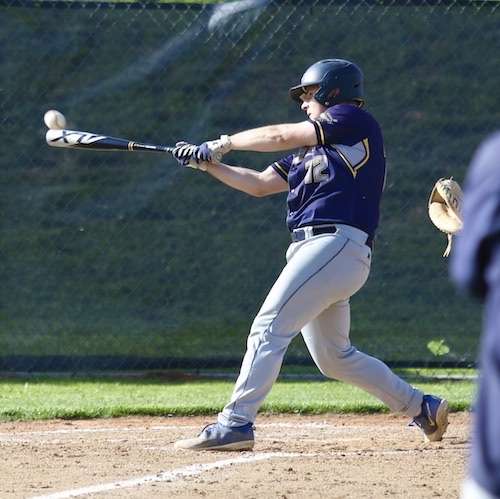 Northern Tier West Sports Report
WESTFIELD — CV chipped away at a big Millville lead and forced extra innings before Nick West delivered an RBI single in the bottom of the eighth inning to give the Indians the walk-off win in their season finale.
Millville opened the game with seven runs in the first inning. CV scored one in the bottom of the first, followed by a one-run second for the Quakers and two more Indian runs to leave the score at 8-3, Millville.
Scoreless third and fourth innings led to the Quakers extending their lead to 11-3 with three runs in the fifth inning. CV used home runs by Jordan Vargeson and Graham Hess in the bottom of the fifth to cut the lead to 11-8.
Millville scored what would be their final run in the sixth inning and CV answered with one run and in their last chance, rallied to tie the game with three runs in the bottom of the seventh, setting up West's heroics in the eighth.
Levi Stahli earned the win for CV, relieving Kaden Cole after the first inning and allowing five runs on eight hits and a walk with five strikeouts. Hess started on the mound and was relived by Cole before recording an out.
Vargeson added a double and a single to his home run and Hess had two singles to go with his homer, while Larson Swimley had three base hits, Stahli and Cayden Moon each had two hits with doubles, West had two hits and Ayren Morgan and Hunter Simonds each had a base hit.
Hess had three RBI, West had two and Vargeson drove in one, while Stahli scored three runs, Moon, Swimley and Vargeson scored twice each and Simonds, Coen Kemp and Hess each scored once.
The Indians finish their season with a 6-14 record, including winning three of their last four games.