HIGH SCHOOL TRACK & FIELD: NP-MANSFIELD TIGERS GET TWO TO PODIUM ON DAY 1 OF DISTRICTS
(2023-05-18)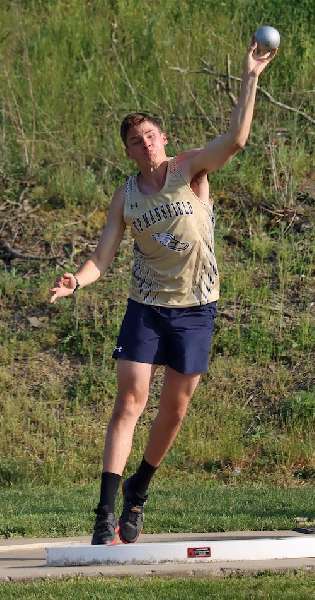 Northern Tier West Sports Report
WILLIAMSPORT — North Penn-Mansfield's Brody Burleigh and Jett Harold both made the podium with top-8 finishes at the first day of the District 4 Track & Field Championships here Thursday.
Burleigh placed 5th in the javelin with a throw of 165-06, while Harold was 8th with a 158-06 and Burleigh also finished 18th in the shot put with a toss of 39-08.
Brady Stetter finished 14th (18-06.25) in the long jump, while Braeden Johnson was 15th (18-05.00) in the long jump and 24th (12.22) in the 100 meter dash.
On the girls' side, the Lady Tigers' 4x800 meter relay team of Madelynne Johns, Jaclyn Nelson, Madison Farrer and Addison Farrer finished 14th in 10:58.95, Anna Kennedy was 19th (13.42) in the 100 meter dash and Tierney Patterson was 22nd (77-11) in the discus.
The Tigers will have the following athletes competing on Saturday: Cedric Miller (200, 400, 4x400), Zack Wilcox (800, TJ, 4x400), Luke Kreger (HJ, 4x100), Brady Stetter (TJ, 4x100), Jett Harold (4x100, 4x400), Jackson Brion (4x100), Braeden Johnson (4x400), Anna Kennedy (200, 4x100, 4x400), Madelynne Johns (1600, 3200), Addison Farrer (3200), Darby Stetter (4x100), Kendelle Holleran (4x100, 4x400), Tessa Mitchell (4x100), Abaigeal Garverick (4x400) and Jaclyn Nelson (4x400).
PHOTOS: Chris Manning & Lance Larcom