NTL SOFTBALL: WELLSBORO EARNS LEAGUE WIN OVER SAYRE
(2023-05-18)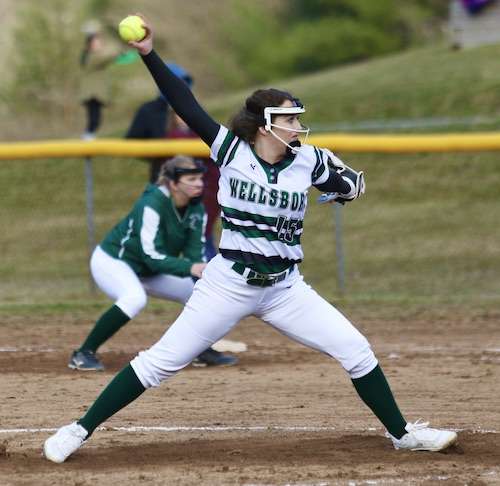 Northern Tier West Sports Report
SAYRE — Wellsboro snuffed out a Sayre comeback attempt here Thursday, holding off the Lady Redskins and earning their second straight win, 12-11.
The Lady Hornets jumped out to an 8-0 lead, scoring a run in the first inning, five in the second and two in the third. The Lady Redskins scored two runs in the bottom of the third, followed by a three-run fourth by Wellsboro for an 11-2 lead.
Sayre would tie the game with four runs in the fourth inning and five more in the fifth. After a scoreless sixth and with two outs in the seventh, the Hornets scored when Jordyn Abernathy reached on an error and scored on a base hit by Rylie Boyce for the winning run.
Rylie Boyce earned the win for Wellsboro, throwing the final two and two-third innings and allowing no runs on six hits and a walk with three strikeouts. Mariah borden started and went four and a third innings, giving up 11 runs (7 earned) on six hits and four walks with one K.
Bordas, Boyce, Borden and Abby Owlett each had two base hits, while Molly Ingerick, Caralyn Warner, Tegan Del Rio and Kieleigh Hoover added the remaining hits. Bordas (2), Abernathy (2), Warner (2), Boyce, Owlett, Ingerick, Borden, Del Rio and Hoover all scored for the Lady Hornets.
Wellsboro (4-15) will finish their season on Friday against South Williamsport.