HIGH SCHOOL BOYS SOCCER: HORNETS EARN DRAW WITH LOYALSOCK
(2021-09-11)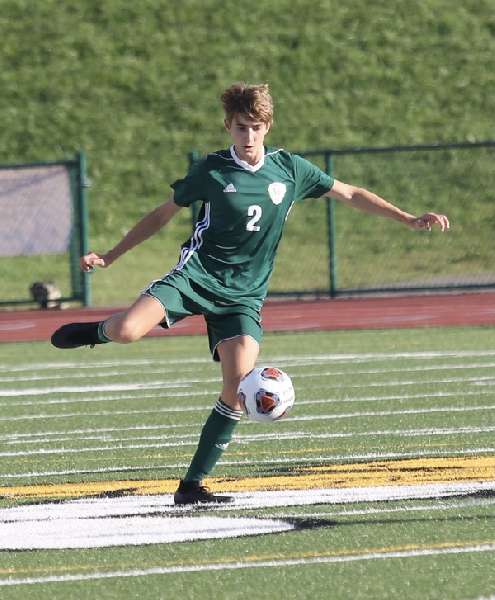 Northern Tier West Sports Report
WELLSBORO — The Loyalsock boys soccer squad visited Wellsboro Saturday night, perhaps looking for some payback after being knocked out of the playoffs by the Hornets a year ago, but after two regulation periods and two overtimes, both teams had to settle for a 2-2 tie.
Dustin Benedict put Wellsboro on the scoreboard first, connecting on a goal off of a pass from Jack Poirier eight minutes and 10 seconds into the game.
With 4:50 left in the half, Loyalsock snuck one through Hornet keeper Aiden Gehman to tie things up.
Gehman was very solid in goal for Wellsboro, saving 14 of Loyalsock's 16 shots. The Hornets managed just four shots on goal against the Lancers.
10 minutes into the second half, Gehman deflected a Loyalsock shot, but didn't get quite enough of the shot and the Lancers took a 2-1 lead.
Wellsboro's Peyton McClure later tied it up, scoring off of Poirier's second assist in the game with just under 11 minutes left in regulation.
Neither team could find the net throughout the rest of the half, or in either of the two overtime periods, forcing both to settle for the 2-2 draw.
Wellsboro will return to action Tuesday when they visit 1-0 Northeast Bradford.