NTL BOYS SOCCER: WILLIAMSON EDGED BY TOWANDA
(2021-09-14)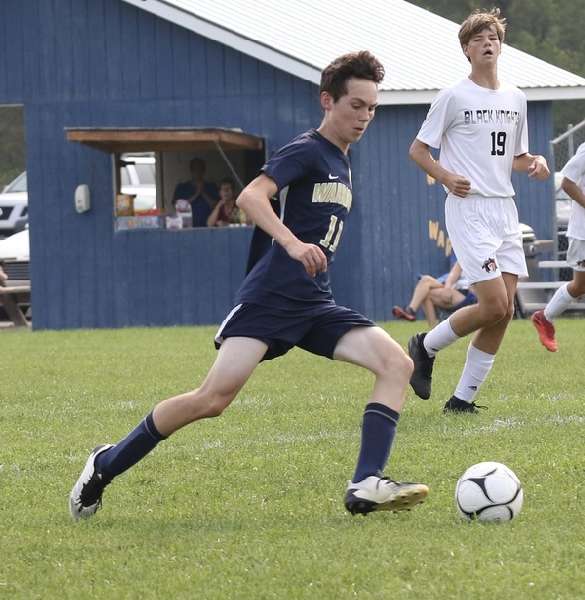 Northern Tier West Sports Report
TIOGA JUNCTION — A flurry of goals after a 1-1 first half lifted Towanda to a 4-3 win over Williamson in NTL boys soccer action Tuesday.
After giving up an early goal, Williamson evened the score at one with a goal by Trent Achey before halftime.
Achey scored his second goal of the game in the second half, and Will Gehman added a score for the Warriors, but Towanda scored three goals after the break, giving them the 4-3 win .. their first of the season.
Williamson outshot the Knights 27-11, and keeper Glenn Barnes recorded seven saves.
The Warriors fall to 0-3 on the season with the loss, and are scheduled to host Athens on September 23.
PHOTOS: Lance Larcom