ON TAP TODAY: A LOOK AT TODAY'S SCHEDULE IN THE WEST
(2021-09-16)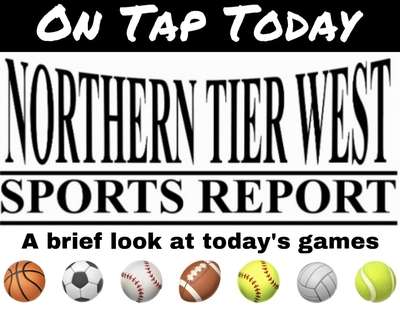 Northern Tier West Sports Report
THE WEST — Six local teams will be in action today, in five contests. Only the North Penn-Liberty girls tennis team will travel, as they'll visit Cowanesque Valley for a 4:00 p.m. match.
TENNIS
CV vs. NPL, 4 p.m.
Wellsboro vs. Bucktail, 4 p.m.
GIRLS SOCCER
NPM vs. Athens, 4 p.m.
BOYS SOCCER
NPL vs. NEB, 4 p.m.
VOLLEYBALL
CV vs. Athens, 6 p.m. (JV)