NTL GIRLS SOCCER: LADY WARRIORS KNOCK OFF WELLSBORO
(2021-09-18)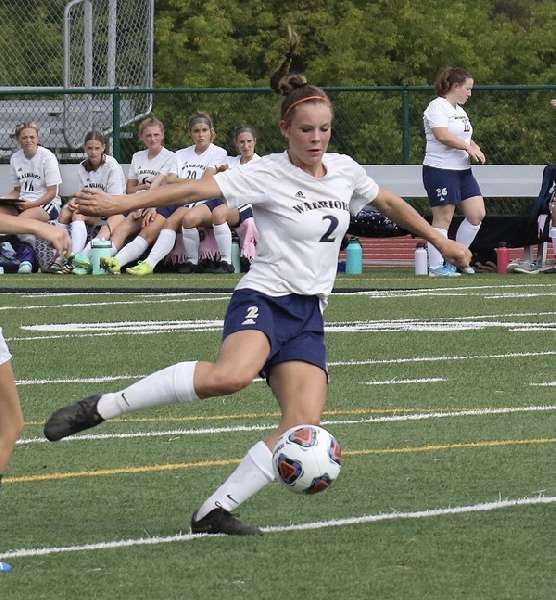 Northern Tier West Sports Report
WELLSBORO — Williamson first-year Ella Churchill scored a pair of goals Saturday, lifting the Warriors to a 2-0 win over the defending NTL champion Wellsboro Hornets.
Churchill's first goal was unassisted, scored off of a turnover, and her second came off of a Ruby Sherman shot that struck the crossbar and Churchill put it in the net.
Williamson is next scheduled to host NEB on Monday, while Wellsboro is scheduled to visit Athens on Wednesday.
PHOTOS: Lance Larcom