NTL GOLF: WELLSBORO THIRD, CV'S VARGESON SIXTH OVERALL
(2021-09-20)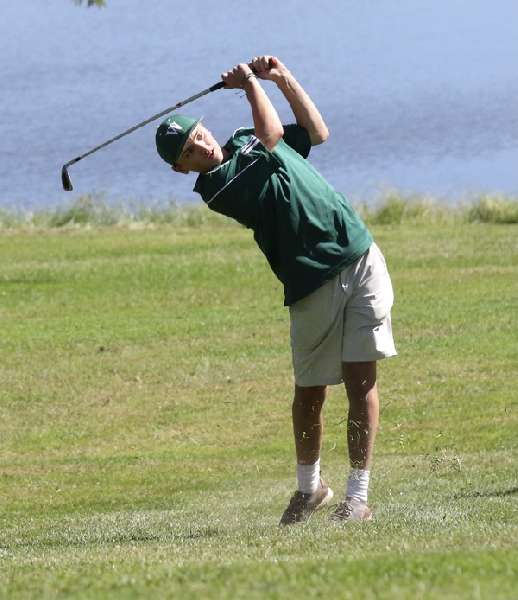 Northern Tier West Sports Report
WYSOX — The Towanda Black Knights hosted the weekly NTL match at the Towanda Country Club Monday, with Athens edging Sayre by a stroke for the top spot of the day, while Wellsboro held onto their overall league lead by placing third.
The Hornets' Blake Hamblin was low score for Wellsboro, shooting a 12-over 47 on the front nine and an eight-over 44 on the back for a 91 total, good for sixth place in the match.
Hayden Zuchowski was next low score for the Hornets with a 94, followed by Hannalee Cleveland with a 99. Andrew Merriman shot a 102, while Silas Jackson had a 112 and Connor Pierce had a 138.
Cowanesque Valley's Jordan Vargeson was the top West finisher with an 86, good for third overall.
Vargeson shot a nine-over 44 on the front nine and a six-over 42 on the back, with a birdie and six pars. As a team, CV finished in fifth place with a 420 total. Nick West was the Indians' next lowest score with a 107, followed by Julian Francis with a 109 and Gavin Stage with a 118.
North Penn-Mansfield finished in last place, despite another solid round from Andrew Green. Green shot a pair of 44's for an 88 overall with two birdies and three pars, leaving him in fifth place.
Adynn Wheeland shot a 96 for the Tigers, and Bryanna Johnson shot a 118, Katie Mossman had a 124 and Brayden Pequignot had a 138.
For the season, Wellsboro sits atop the NTL leaderboard at 23-6, followed by Athens at 22-7, Sayre at 20-4 and Wyalusing at 19-10.
Next week's match will be hosted by Wellsboro at Tyoga Country Club on Tuesday at 1:00 p.m.
PHOTOS: Lance Larcom