NTL GIRLS TENNIS: COWANESQUE VALLEY TOPS TOWANDA FOR LEAGUE LEAD
(2021-09-20)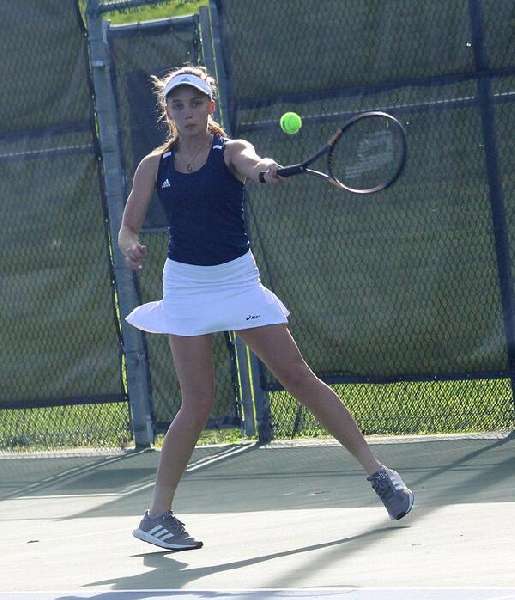 Northern Tier West Sports Report
TOWANDA — Cowanesque Valley took sole possession of the NTL lead in girls' tennis Monday, topping Towanda 3-2 to move to 4-0 in the league and giving the Knights their first league loss.
Towanda took the first two singles matches, as Hannah Ryck beat CV's Kara Patterson 6-0, 6-0, and Hannah Risch topped Kari Doran 6-2, 6-2.
In the third singles match, CV's Paisley Nudd beat Jocelyn Stroud 7-6 (7-4), 6-4.
At first doubles, CV's duo of Janna Quick and Logan Hamilton dropped the first set 4-6, but won the next two sets 6-2, 10-7.
In second doubles action, Lady Indians Laynie Labarron and Chelsea Wattles won 6-2, 6-0 to give Cowanesque Valley the win.
CV will return to action Tuesday when they visit Wellsboro for a 6:00 p.m. start.
PHOTOS: Chris Manning