NTL GIRLS SOCCER: WILLIAMSON TOPS NEB FOR THIRD STRAIGHT WIN
(2021-09-20)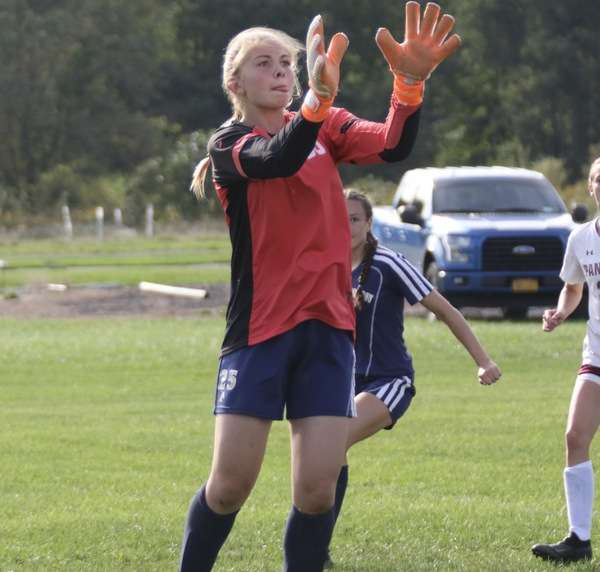 Northern Tier West Sports Report
TIOGA JUNCTION — The Lady Warriors fell behind Northeast Bradford 1-0 just four minutes into the game Monday, but scored three second-half goals to pick up the NTL win .. their third straight.
Jade Colwell tied the game at one in the second half off of an assist from Ruby Sherman, before Keyana Thomas gave Williamson a 2-1 lead with her goal at the 67-minute mark.
With seven minutes left in the game, Torri Stratton scored on a header off a Sherman corner kick to seal the 3-1 win.
Keeper Ashley Woodring had nine saves in goal for the Warriors, who improve to 4-2 overall on the season.
Williamson will return to action Wednesday when they visit Wyalusing.
PHOTOS: Lance Larcom