NTL GIRLS TENNIS: CV TIGHTENS GRIP ON NTL WITH WIN OVER WELLSBORO
(2021-09-21)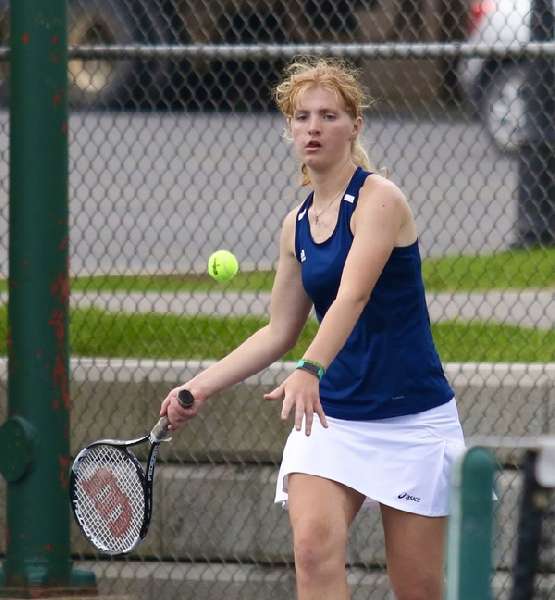 Northern Tier West Sports Report
WELLSBORO — Cowanesque Valley moved to 5-0 in the NTL and 8-2 overall with a 5-0 sweep over the host Hornets in girls' tennis action Tuesday.
#1 Singles
Kara Watterson (CV) def. Michaela Sedor (WE) 6-2, 6-4.
#2 Singles
Kari Doran (CV) def. Ana Perry (WE) 6-1, 6-1.
#3 Singles
Paisley Nudd (CV) def. Hannah Nuss (WE) 4-6, 7-5, 6-1.
#1 Doubles
Jenna Quick and Logan Hamilton (CV) def. Gillian Hernandez and Kailey Zuchowski (WE) 6-3, 6-4.
#2 Doubles
Laynie Labarron and Kylie Stone (CV) def. Leslie Bowers and Emma Baldwin (WE) 6-0, 6-1.
CV will host Towanda Thursday, while Wellsboro will visit North Penn-Liberty.
PHOTOS: Lance Larcom