ON TAP TODAY: A LOOK AT TODAY'S SCHEDULE IN THE WEST
(2021-09-22)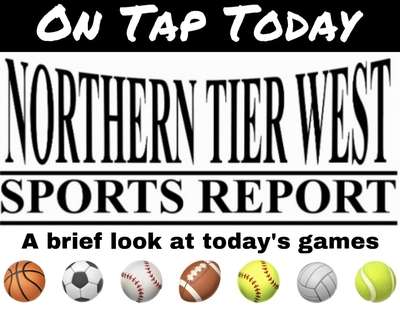 Northern Tier West Sports Report
THE WEST — It's a light day on the schedule, but there are a few interesting games on the docket that are worth checking out, including a rare soccer match in Canton.
BOYS SOCCER
North Penn-Liberty will make the short trip off the hill and play Troy in Canton. The game is scheduled for 5 p.m., and the Troy and Towanda girls will follow the boys game.
GIRLS SOCCER
Wellsboro @ Athens, 5:30 p.m.
Williamson @ Wyalusing, 4 p.m.
North Penn-Mansfield @ NEB, 4 p.m.