NTL VOLLEYBALL: WARRIORS TOP INDIANS IN SMALL-SCHOOL BATTLE
(2021-09-21)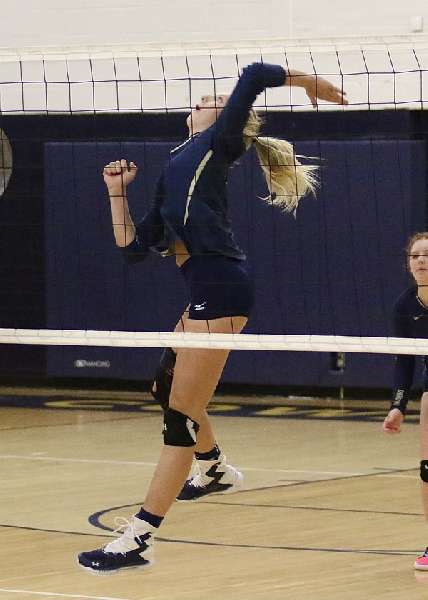 Northern Tier West Sports Report
WESTFIELD — Williamson made the short trip to take on Cowanesque Valley Tuesday in volleyball, and the Lady Warriors cruised to a three-set sweep of the Lady Indians.
Williamson won 25-19, 25-23 and 25-13 to improve their record to 4-1 on the season, while CV is still searching for their first win.
Riley Sargent had nine kills to lead the Warriors, while T.R. Jones had five and Grace Stephens, Adelaide Schmitt and Kenna Buchanan each added two.
Schmitt had 23 digs and Bailee Smith had 21. Jones had 18, Kaylee Sargent had eight, Riley Sargent and Stephens each had seven, Sophia Medina had four and Buchanan had three. Joel Stephens and Payton Huntington each had a pair.
Grace Stephens handed out 17 assists, while Smith had three.
Both squads return to action Thursday, as Williamson will host Athens and CV will visit Troy.
PHOTOS: Lance Larcom