NTL VOLLEYBALL: COWANESQUE VALLEY TOPPED BY TROY
(2021-09-23)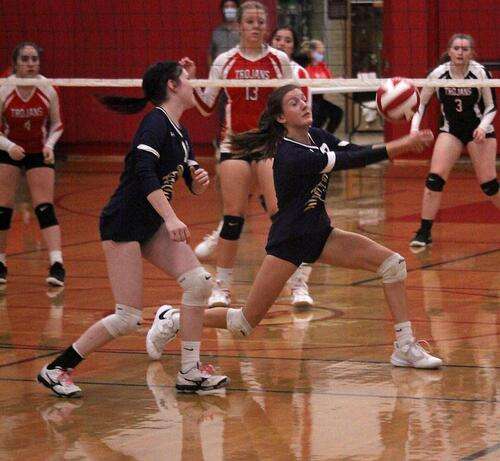 Northern Tier West Sports Report
TROY — Cowanesque Valley won the second game to tie their match at one with Troy Thursday, but dropped the next two and fell 3-1 to the Trojans in NTL crossover action.
Troy took the first game 25-17, before CV evened things up with a 25-18 win. The Trojans won the third game 25-18 and the fourth 25-16 to get the win.
Cowanesque Valley is still looking for their first win of the season, and are scheduled to return to action Monday when they travel to Galeton.
PHOTOS: Chris Manning