ON TAP TODAY: A LOOK AT TODAY'S SCHEDULE IN THE WEST
(2021-09-24)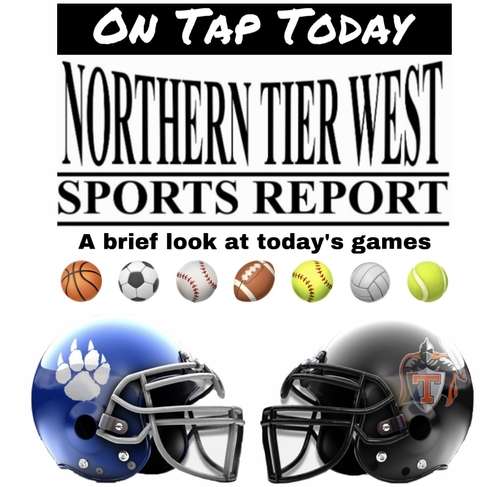 Northern Tier West Sports Report
THE WEST — Only one game involving a West team is on the schedule today, as the North Penn-Mansfield football team will look to bounce back after two consecutive losses, welcoming winless Towanda to Island Park for an NTL Large School battle.
FOOTBALL
NP-Mansfield (1-3) hosts Towanda (0-4)
The Panthers lone win on the season .. 28-18 over Wyalusing .. came in Week 2, and was preceded and followed by a trio of mercy-rule defeats in which NP-Mansfield was outscored 133-14. Although, the 35-0 Troy loss last week did not feel like a blowout while watching it.
The Trojans didn't run away with the game, as the score may make it appear. They sustained long drives in small chunks .. a credit to the Panthers defense. Troy's fourth score came off of a deflected pass, and their last TD was a case of a kid making a great play defensively and returning a pick for a score.
Towanda has struggled this season, obviously, at 0-4. The Knights have been outscored 175-17 and have one common opponent with NPM this season. Canton beat the Panthers 48-7 in Week 1, and then Towanda in Week 2, 52-0.