NTL VOLLEYBALL: WILLIAMSON SWEEPS ATHENS FOR FOURTH STRAIGHT WIN
(2021-09-23)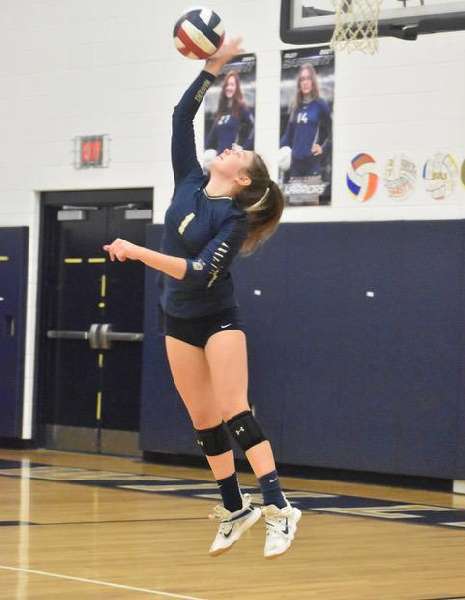 Northern Tier West Sports Report
TIOGA JUNCTION — The Lady Warriors of Williamson won their fourth consecutive match .. and fifth on the season .. by cruising to a three-game sweep of Athens here Thursday evening in an NTL crossover match.
Williamson won the first game 25-17, then took the second and third games by a score of 25-13 in each.
T.R. Jones and Riley Sargent controlled the net for the Warriors, as Jones had seven kills and a pair of blocks, while Sargent had eight blocks and five kills. Jones added 12 digs, while Sargent had 10.
Grace Stephens had 15 assists, 13 digs and served up five aces, and Adelaide Schmitt had 23 digs and a pair of kills.
Williamson, now 5-1 overall and 2-0 in the small-school division, are scheduled to visit Northern Potter for a 10 a.m. match on Saturday.
PHOTOS: Nick Coyle