COLLEGE SPRINT FOOTBALL: WELLSBORO'S MOSER, NPM'S BOGACZYK TEAM UP AT MU
(2021-11-03)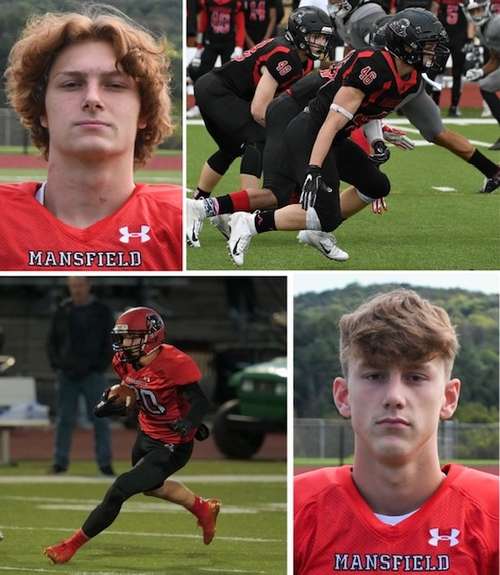 Northern Tier West Sports Report
MANSFIELD — Two former NTL West players, Chase Moser of Wellsboro and North Penn-Mansfield's Bryan Bogaczyk, have each made significant contributions to the Mansfield University Sprint football team this season, helping lead the Mounties to a 4-3 record with one game remaining.
Moser, a senior linebacker for the Mounties, leads the team with 9.5 tackles for loss, is third on the team with 36 tackles, and has 1.5 sacks, an interception and a fumble recovery.
Bogaczyk, a freshman running back, has 55 carries for 129 yards rushing with four touchdowns and six receptions for 58 yards and a score. His five kick returns have been good for 65 yards.
The Mounties finish up their season Saturday when they host Caldwell University at Karl Van Norman Field at 1 p.m.
PHOTOS COURTESY OF gomounties.com