COLLEGE VOLLEYBALL: KOVAL AND STARKWEATHER COMPLETE SEASON AT LYCO
(2021-11-03)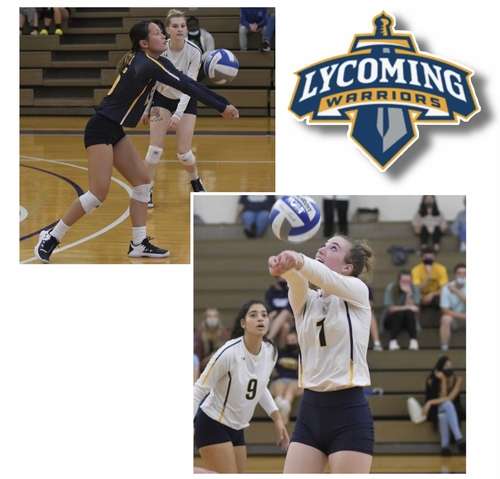 Northern Tier West Sports Report
WILLIAMSPORT — The Lycoming volleyball team recently concluded their season with a record of 9-17 overall and 2-6 in the MAC Freedom Conference, led by a pair of former NTL West stars in Ali Koval and Megan Starkweather.
Former North Penn-Liberty Mountie Koval, the Warriors first-year libero, finished the season with 480 digs, good for 12th in Lycoming history. Her average of 6.15 digs per set is 2nd in the program's history, 4th nationwide among Division III players and first among all first-year players in the country in DIII.
Koval was awarded the MAC Freedom Defensive Player of the Week award twice during her first collegiate campaign.
Starkweather, a Wellsboro grad, was the Warriors' setter. She collected 390 assists in her 59 sets played, including a standout match against FDU-Florham where she had 50 assists in a 3-1 Lyco win.
In addition to leading the team in assists, the sophomore had 115 digs .. good for 4th on the team .. 29 kills, 21 aces and 14 blocks.
PHOTOS COURTESY OF lycomingathletics.com