COLLEGE WRESTLING: NPL ALUM CAMERON ANDREWS WINS SEASON DEBUT FOR D1 CAMPBELL
(2021-11-06)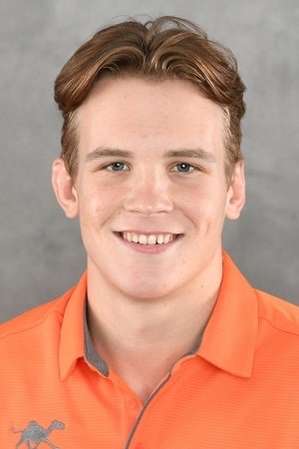 Northern Tier West Sports Report
BUIES CREEK, NC — Former North Penn-Liberty wrestler Cameron Andrews is currently a redshirt sophomore for Division I Cambell University, where the 174-pounder recently recorded a 14-1 major decision in the Camels' season-opening 47-6 win over Montreat.
Campbell is coming off its third straight Southern Conference regular season and tournament championships in 2021, going 8-1 overall and 7-0 in conference dual meets. They return six 2021 NCAA qualifiers, while head coach Scotti Sentes was named the national Rookie Head Coach of the Year by the Amateur Wrestling News, as well as the Southern Conference Coach of the Year.
Andrews saw action as a freshman in 2019-2020, posting a 4-8 record at 165 and 174 pounds at several open tournaments. He did not see any action during the abbreviated 2021 season.
This season, Andrews should crack the lineup on occasion, as the Camels' established 174-pounder is senior Austin Murphy, an NCAA Championship qualifier and top-12 finisher last season. At the Orange and Black wrestle-offs last week, Andrews fell by major decision to the 13-ranked Murphy.
Andrews had a high school record of 94-41 for the Mounties and Coach Eric Pequignot, reaching States his senior year and picking up a pair of wins in Hershey before being eliminated.
CU will head to Corvallis, Oregon this weekend to take on a pair of nationally ranked opponents. The Camels will face No. 16 Lehigh in a neutral site bout, followed by host No. 21 Oregon State.
For watch and live results links, head to GoCamels.com, and follow along on Twitter @GoCamelsWrestle for updates.
________________________________
PHOTO COURTESY OF gocamels.com