COLLEGE VOLLEYBALL: WELLSBORO'S FLORIO CAPS COLLEGIATE CAREER WITH 1ST-TEAM CONFERENCE NOD
(2021-11-11)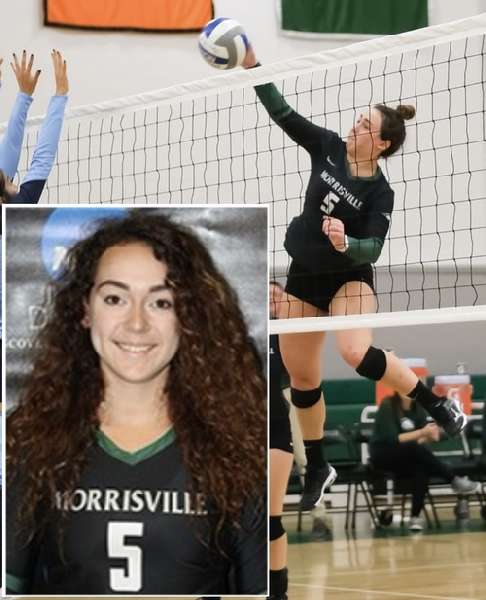 By LANCE LARCOM
Northern Tier West Sports Report
MORRISVILLE, NY — 2017 Wellsboro graduate Kirsten Florio recently concluded her storied collegiate career as a member of the SUNY Morrisville State volleyball team, being named first-team All-Conference .. her fourth year receiving post-season honors for the Mustangs.
Morrisville fell just short of winning their fourth straight conference title, bowing out of the United East Conference tournament to champion Gallaudet in the tourney final.
Florio finished her senior season with a team-best 388 kills .. 2nd most in the conference .. and 414.5 points, second-high for the Mustangs and sixth-best in the United East. She is just the second player to ever record 1,000 career kills in the Morrisville volleyball program's history.
In four seasons for the Mustangs, Florio had 1,056 kills (2.46/set), 292 blocks and 1,282.5 points. In addition to being named to the first-team All-Conference team this season, Florio was named Honorable Mention All-Conference in 2017, to the second team in 2018, the third team in 2019 and was recognized as a member of the Morrisville All-Decade Team in 2020.
For updates on all of SUNY Morrisville's athletic teams, follow them on Twitter, Instagram and become a fan on Facebook.