COLLEGE MENS SOCCER: WELLSBORO ALUM RUDY COMPLETES JUNIOR SEASON FOR SCRANTON
(2021-11-12)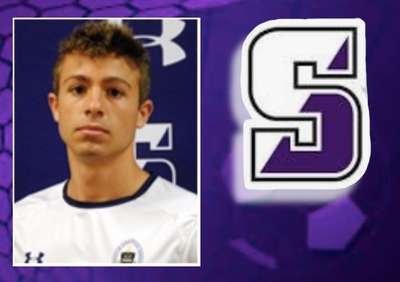 By LANCE LARCOM
Northern Tier West Sports Report
SCRANTON, PA — University of Scranton midfielder Brett Rudy, a Wellsboro graduate, recently completed his junior season as a member of the Royals' mens soccer team.
Scranton finished the season with a 4-6-5 record, including a 1-3-3 mark in the competitive Landmark Conference.
Rudy played in 14 of the Royals' 15 games and started in six, scoring one of Scranton's 10 goals on the season. He also assisted on two goals, giving him 6 points .. second highest on the team.
For updates on all of SUNY Morrisville's athletic teams, follow them on Twitter, Instagram and become a fan on Facebook.
PHOTO COURTESY OF athletics.scranton.edu