COLLEGE MENS SOCCER: NORTH PENN-LIBERTY ALUM JOHNSON PLAYING AT CLARKS SUMMIT
(2021-11-13)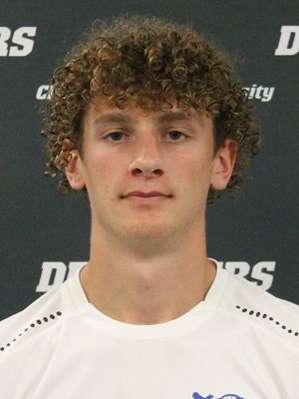 By LANCE LARCOM
Northern Tier West Sports Report
CLARKS SUMMIT, PA — North Penn-Liberty soccer alum Nathaniel Johnson recently completed his sophomore season as a member of the Clarks Summit University Defenders mens' soccer team.
Johnson started on defense for the Defenders, who finished 3-12 overall on the season, including a 1-6 mark within the CSAC (Colonial States Athletic Conference).
To stay updated on all of Clarks Summit athletics, visit gocsudefenders.com.