COLLEGE GOLF: WELLSBORO GRAD HAMBLIN GOLFING AT BLOOMSBURG
(2021-11-15)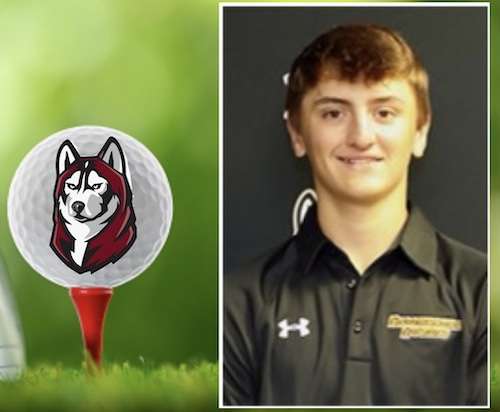 By Lance Larcom
Northern Tier West Sports Report
BLOOMSBURG — Wellsboro grad Brock Hamblin recently concluded his inaugural season as a member of the Bloomsburg men's golf team, competing in two tournaments for the Huskies.
Hamblin made his collegiate debut at the Ursinus Invitational, held at Raven's Claw Golf Course in Pottstown, Pa, and carded a 13-over 84, tying for 34th overall in the tournament.
The freshman then competed at the Alvernia Fall Invitational at LedgeRock Golf Club in Mohnton, Pa, shooting a 17-over 89 and tying for 31st overall.
For updates on all of Bloomsburg's athletic teams, follow them on Twitter, Instagram and become a fan on Facebook.