NTL GIRLS TENNIS: COWANESQUE VALLEY RIDES SENIOR LEADERSHIP TO NTL TITLE
(2021-11-18)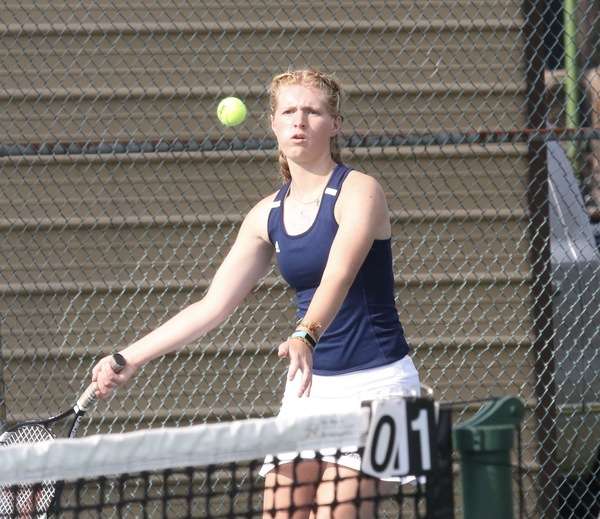 By Lance Larcom
Northern Tier West Sports Report
WESTFIELD — The Cowanesque Valley girls' tennis team swept through the NTL this season, going 6-0 to win the league championship outright after sharing the title two years ago and finishing second last season.
Coach Melissa Boyer had praise for her entire team, especially her two seniors, Kara Watterson and Kari Doran, who each finished with a 3-5 singles record.
"Our seniors held a valuable position on our team," Boyer stated. "They were leaders and role models, and they had to withstand the toughest competition both in and outside of the league and always rose to the occasion."
Junior Paisley Nudd played in the Lady Indians No.3 singles spot, going 7-1 on the season.
Sophomore Logan Hamilton and junior Janna Quick played together as the No. 1 doubles team and finished 6-2, while sophomore Laynie Labarron and freshman Kylie Stone finished 4-1 as the No. 2 doubles team.
"Unfortunately, tennis is one of those sports that the score doesn't always reflect the player/team's performance," Boyer explained. "We had some tough individual loses that came down to a tie breaker, but our team as a whole grew and filled the position in which they were assigned. They worked well together as a whole."
Losing their No.'s 1 and 2 single players will be tough to replace next season, but Coach Boyer is confident in her returning players and CV will start their title defense this summer with open courts.